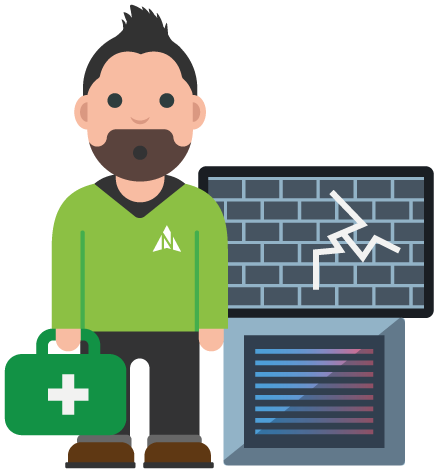 The problem
An on-site FREE audit by one of our fully qualified engineers revealed Shoreline's servers had not been professionally serviced for over 2 years.
During this period, the server had steadily declined in functionality, becoming increasingly vulnerable to bugs and potential hacking threats with a series of missed software and security updates.
What's worse, the outdated software and limited server space also meant Mark's network was at greater risk of faulting, suddenly
slamming the inertial dampeners on IT-dependent day-to-day operations!
But luckily for Mark, he'd called us just in time. Otherwise, he may have been forced with the eye-watering option of removing the current server and replacing it with a brand-new hardware installation.
We'll spare you the details of how expensive this can be!